Stuttgart Airforce
Bracket Drags Day
High Tech Imports vs. American Muscle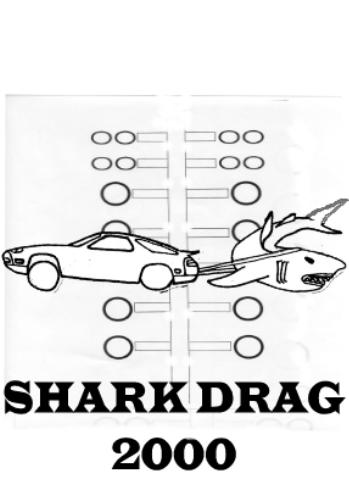 ---

Read what Adam had to say and check out the pictures from Pat Edwards, Adam Birnbaum and Chris Ford.

The Videos:
Chris (91 A/T) and Terry (89 A/T) 1.9 meg (Chris in the far lane hits 14.33@99mph!)
Pat (85 5-sp) and Rob (85 A/T)2.2 meg (Duel of the 85's - Pat is in the far lane)
---
Here are the best times of the day by each participant:

Driver
Car---Factory 1/4mile ET*
Modifications
E.T. (sec)
MPH
Louie "The Professor" Ott
White 90 GT-- 14.2 sec
custom exhaust, chips,
Das-Tek etc..
13.546
102.73
Terry "The Enforcer" Redinger
Guards Red 89 A/T--14.5 sec
RMB
14.384
98.5
Ray "The Scalpel" Henson
Sand met. 88 A/T--14.7 sec
chips/RMB
14.342
100.12
Rob "Dolby" Fossett
Pru.Blue 85A/T--14.9 sec
stock
14.680
96.45
Phil "Gorilla" Wilson
Ven.Blue 87 5spd--14.5 sec
chips
14.619
101.31
Chris " Concorde" Ford
Black 91 A/T--14.5 sec
RMB
14.335
100.03
Tom "Midlman" Middleton
Black 87 A/T--14.7 sec
chips, RMB, adj. FPR
14.245
97.58
Pat "Predator" Edwards
GarnatRot Met. 85 5spd--14.2 sec??
stock
14.52
99.37
* - Factory ETs taken from 928 Specialists Tech Specs page.