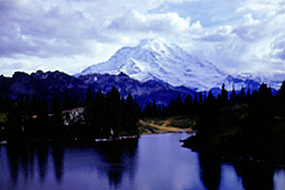 Sharks On the Mountain - July 15th, 2001



It was a foggy day, but the drive was a blast. Hope Tricia got home OK? Lots of attendees.
Adam Birnbaum - Black 88S4
Heinrich Smit - White 87S4
Rod Taylor - White 87S4???
Curt Nichols (for part of the day anyway) - Grey 91 GT
Paul Wilhelm (organizer) - Green 84S
Bobby Williams - Purple 91 GT
Tom Middleton - Black 87S4
Rob Fossett - Blue 85S
David Hendrickson - Silver 88S4
Tricia Hagen - Purple 83S
Mark (Ironrman) - Grey 89S4
Terry Redinger - Red 89S4
Jim Hurttman - Grey 89S4


Here's Paul's write up of the day: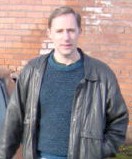 Just got home and washed the muck off.
My journey started on Friday after work with a trip to Ellensburg, then to Ephrata and back on Saturday finally leaving for the mountain Sunday morning. All this with Wife, two daughters 11 and 15, and two small Yorkshire terriers. Luggage included. And we were all comfortable. Versatile car I would say. This is also the first car trip that my kids did not ask "are we there yet?"
All was sunny leaving Ellensburg, Yakima and then White Pass but close to the park the clouds were waiting for us. Ah, a little drizzle, that's OK right, but dang if I could see two car lengths by the time I reach the Paradise parking lot at 11:45 though.
At 12:15 I figured there must be another entrance so went looking for it and found Curt's car. Met up with him in the lodge about 30 minutes later. 1:30 rolled around and Curt and I headed for home. 10 minutes out of the parking lot I saw a shiver of 8 sharks heading in. After a quick u-turn to catch up I was able spend a little time with the group before needing to get my family home (don't want to push it too far).
Stopped for dinner in Ashford and on the way out of the restaurant what do I see but Mark, Bobby, Rob and Heinrich cruise by following a small pickup as a pace car. After catching up we had a few miles of excellent pavement and twisty corners as we passed by Alder Lake. Then back to normal traffic, darn it.

Car casualties - Only Tricia's clogged cat
Fog - definite bummer.
Seeing folks from the list - Excellent
Fun drive - Oh Yeah
Try again next year - definitely
Big thanks to Bobby and Jim for all your work and to all those who made it.
Paul Wilhelm
84S mossgreen


A Paradise trail map and area map can be found on the official Federal Park site.