I'm the proud owner of a 1990 Porsche 928 GT, arguably one of the finest GT cars ever produced.
This picture is one taken by the previous owner and was the first picture I saw of the car. Since I first saw one in the late 70's I had been in love with the unique styling, performance and handling of the 928. This car has proved to be everything I'd dreamed of.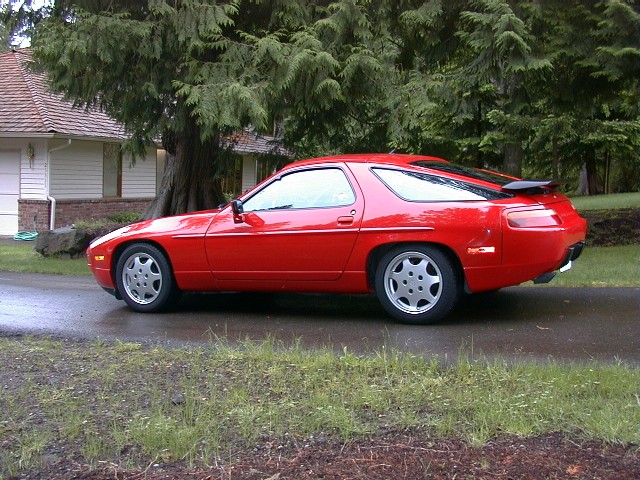 Here are some links to my car and/or events it's participated in.
Here is a page for a local 1988 928 5sp which is again for sale (4/2002)
There is an active 928 group here in the Pacific Northwest, called PacNW928. We have an active mailing list which can be subscribed to by entering your e-mail address below and clicking on the button.